Testimonials
Keith, I just wanted to personally thank for the amazing job that you did with our cover project for the Country Music Association presentation. You made our personalities look just like they are in life – fun loving people who love what they do – and your caricatures showed that!!!
With less than one week to get this massive project done we were torn on the direction of the cover art that we wanted. When the lighting bolt hit us and we were confident that this is what we wanted the cover to look like – we went to Google.com. We typed in caricatures and had several local artists to choose from. We frantically started dialing and would leave messages and go to the next. Then we came to a web site from Little Rock and I placed the call – and you picked up!!! When I told you about the project you jumped on it and made it come from a vision that we all had to a reality. I can't begin to thank you for such a great job and a fabulous attitude that came with!!! Cross your fingers for us – we think our presentation (thanks to your artwork) is fabulous.
Mary Evanson, Director of Marketing and PromotionsCBS Radio in Phoenix
Every month for 20 years Keith has created a personalized caricature of our Employee of the Month. The unique award is highly coveted in our office, and the pictures are loved by all our employees. We prominently display the last twelve EOM caricatures at the front of our office, and our clients really enjoy stopping to look at our lively wall-of-fame. As the award rotates out of display, it is given to the employee as a gift. It is a fun, unique award that our employees are proud to display! Creative Lines, Inc. has been an incredible morale booster for our company, and I highly recommend their work.
Chris Dunkum, President First Collection Services
I think they are great, I'm glad to see we are doing something different than the boring brown wall plaques, I think they are crew morale boosters. We have had guest who seek out the employee of the month to congratulate them even had one bring a cake for the July winner, the employees love getting the pictures so they strive to be the "chosen one".
Tim Spencer, GM Slim Chickens Independence, MO
That is great!! I will run this buy the committee and get back w/ you. I am sure they will like it too. Everyone loved it!! Great job! Thank you again for your speedy services! Here is Perry w/ the caricature. He loved it. Thanks again for the last-minute order.
Traci Tyson Fresh Meats
The farewell luncheon for Diana was wonderful and the caricature was definitely a real big hit! She was so surprised and absolutely loves it, and will be hanging it in her new home in North Carolina. Keith- you did an exceptional job with this caricature, and I very much appreciate all the time and effort you took on this project. You are a very talented person and have been a real joy to work with. I am grateful to you for all the time you took to listen and understand what we needed to accomplish. The end result was fantastic! I've attached a photo of Diane and her caricature. You should be very proud of this, and we are very lucky to have found you. I look forward to working with you again someday. Thanks for everything Keith. Take care.
Pam B. General Electric Capital Corp.
Our print just arrived and we are so excited with how it turned out! It's even better than the drafts. The frame and matting compliment the entire print... They will have a place of honor at his retirement function. We can't wait to see Steve's expression. As always, you have gone above and beyond what we imagined! Looking forward to working with you in the future.
Chris R. Airbus Defense and Space, Inc.
I could not be happier Keith! Just received the caricatures at the hotel and they came out awesome.Thanks for the care on packaging very well done. The frames and the outline and the picture look incredible and will be perfect in their offices. You did such a professional and classy job I cannot wait to unveil tonight at the recognition dinner. I know you will be getting calls. Thanks for coming thru once again!!
Michael M. BASF - The Chemical Company
We have an employee retiring from our company at the end of April and are looking for a unique parting gift for her and would love to give her one of your artistic pieces. I have used you for other employees at my previous employer (Enterprise Rent A Car – Birmingham, AL) so I am familiar with your work.
We think she is going to LOVE this! I'm sure she is going to LOVE this gift! Oh my!!!! IT'S AMAZING! I AM SO EXCITED! YES!!! And it is awesome!!! We are giving it to her tomorrow!! Can't wait! Very good, love it!! Thank you so much looking forward to doing business with you guys for a longtime
Cammie HCA Physician Services Group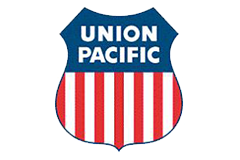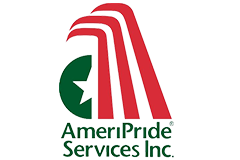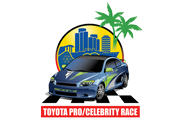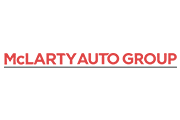 Enjoy the fun! We look forward to adding your company to our ever growing client wall of fame!